Frustrated with progress impeded by obstacles?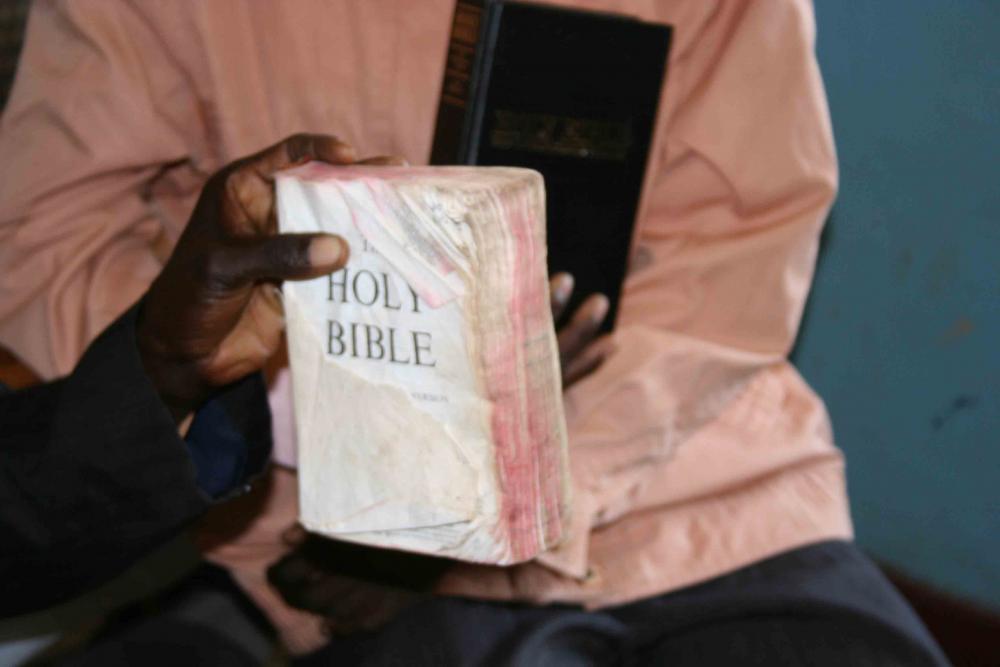 Here is one that slows progress in Equipping leaders in Africa to reach their own people seriously.
Many leaders do not have access to a Bible - the objective TRUTH for Spiritual growth.
Look at the picture of a well used (not abused) Bible that was used by many to prepare messages because they did not have one of their own.
For $12 to $15 you can participate in providing a Bible to the Disciple-Making leaders in training. We need your help.
Give to the Bibles for Disciples program and be a blessing in the life of a leader who is making disciples in Africa.