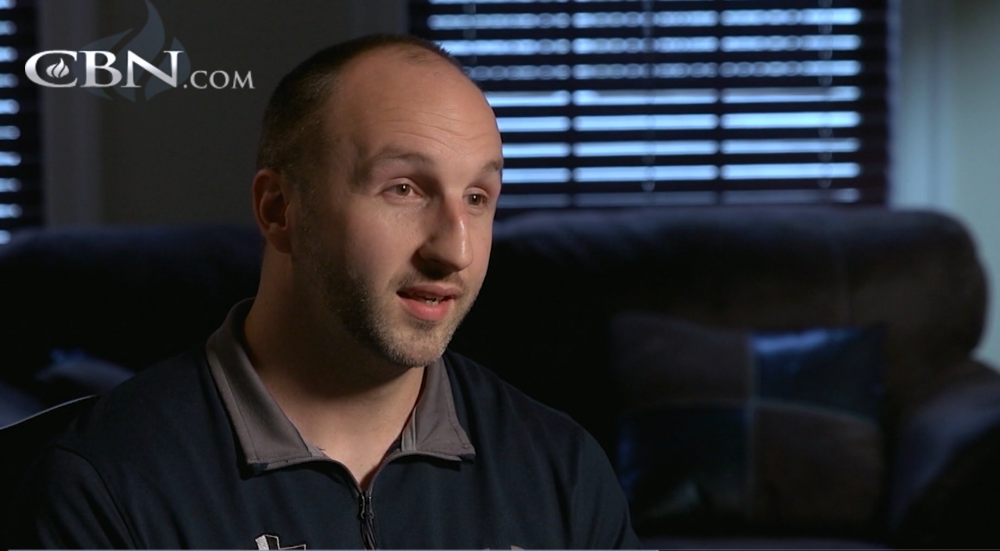 In recent years, David Valcich has served on staff as a Campus Rep at UVA for Fellowship of Christian Athletes and led local men's ministry in the community of Charlottesville, VA. Back in 2006, David came to faith in a hospital bed with renal failure. At 30 years old, he was facing a life of kidney dialysis, Hepatitis C, and liver complications as the result of a third drug overdose which nearly took his life. It was then that he cried out to God with a broken spirit and a repentant heart! The Lord in His great mercy heard his cry and healed him the very morning he was scheduled to begin dialysis treatments. Later that year, on Christmas morning 2006, David surrendered his life completely to Jesus-Christ which led to him being delivered and set free from drugs and alcohol after a life of pain, suffering, misery, and despair.
Having made a commitment to God to live the rest of his life for Him, David went off to a faith-based program to be discipled and learn more about God's Word and evangelism. It was while sharing the gospel with a homeless man on a Greyhound bus that the Lord introduced David to Esther, the wonderful women from India who would become his wife and partner for life!
With one daughter now, and married for 8 years, David has continued to serve in men's ministry, college ministry, sports ministry, and community outreach. Over the past several years, he has had the opportunity to serve the Lord in various capacities alongside Coach Joe Gibbs & James Thrash of the Washington Redskins, Pat Robertson, Dick Foth, University of Virginia's Football Chaplain, and to partner with Campus Crusades for Christ, the Center for Christian Study, Intervarsity, and Chi-Alpha.
Recently, his testimony aired on the 700 Club at which time Pat Robertson invited the viewers to pray to receive Christ. There were 145 salvations and 131 rededications to live for Christ recorded by Christian Broadcasting Network that day and it has since been viewed over 50,000 times online… All Glory to God! David has also been a guest on The Schilling Show, Impact for God, and Everyday Faith discussing various topics related to God's Word, bible prophecy, and the authentic life-changing power of Jesus-Christ.
He is passionate about sharing the gospel of the Kingdom of God, praying with people, and seeing the world impacted for Jesus-Christ. As the Campus Director at UVA and Local Ministry Coordinator with Hope Builders, David will be able to continue the work of evangelism, discipleship, and reaching out to the next generation. He is also looking forward to actually going to the nations himself as a missionary and participating in the wonderful work that the Lord has been doing through Hope Builders Ministries in Africa and beyond. Thank you for your prayers and support for the Valcich family.
What a Mighty God We Serve!